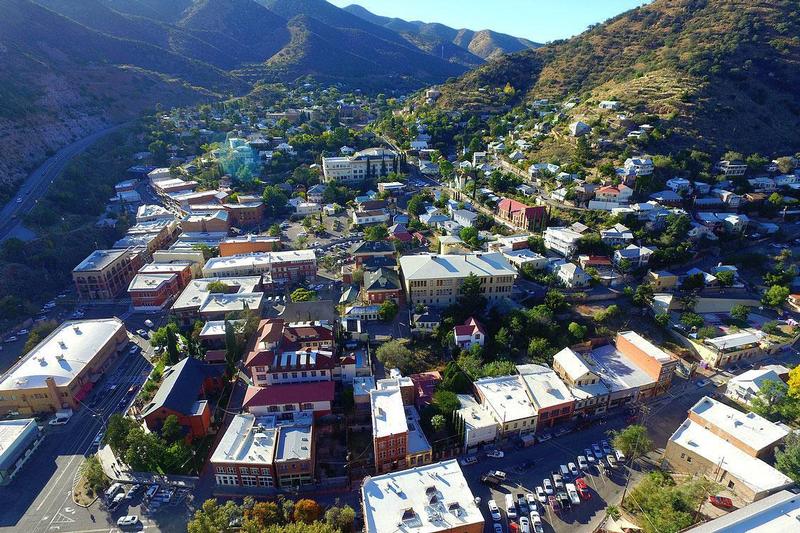 Bisbee was founded as a copper, gold, and silver mining town in 1880, and named in honor of Judge DeWitt Bisbee, one of the financial backers of the adjacent Copper Queen Mine.
In 1911 the Bisbee district furnished over 130,000,000 pounds of copper, which was about 43 percent of the copper produced in Arizona and nearly one-eighth of the total production of this metal in the United States.
In 1929, the county seat was moved from Tombstone, Arizona to Bisbee, where it remains.
The Bisbee of today is a well-known artist's community whose architectural and historic heritage has been preserved. The best way to enjoy Bisbee is to walk the streets and stairways. Bisbee is a small town with a big imagination. Whether your diversion of choice is birdwatching or gallery-gazing, fine dining or pub-crawling – Bisbee offers you a wealth of choices.